Dedicated Servers
Dedicated servers are the best choice for you if you are running a large website that serve large scale of audience and require lots of resources.
In ArabHosters we keen on providing our customers with distinct set of servers that offer high value and reliability to guarantee them powerful hosting services .
Dedicated Servers Hosting services are provided with many features that guarantee the best efficiency to reach better stability and higher performance.
Find Your Plan
Data Center Locations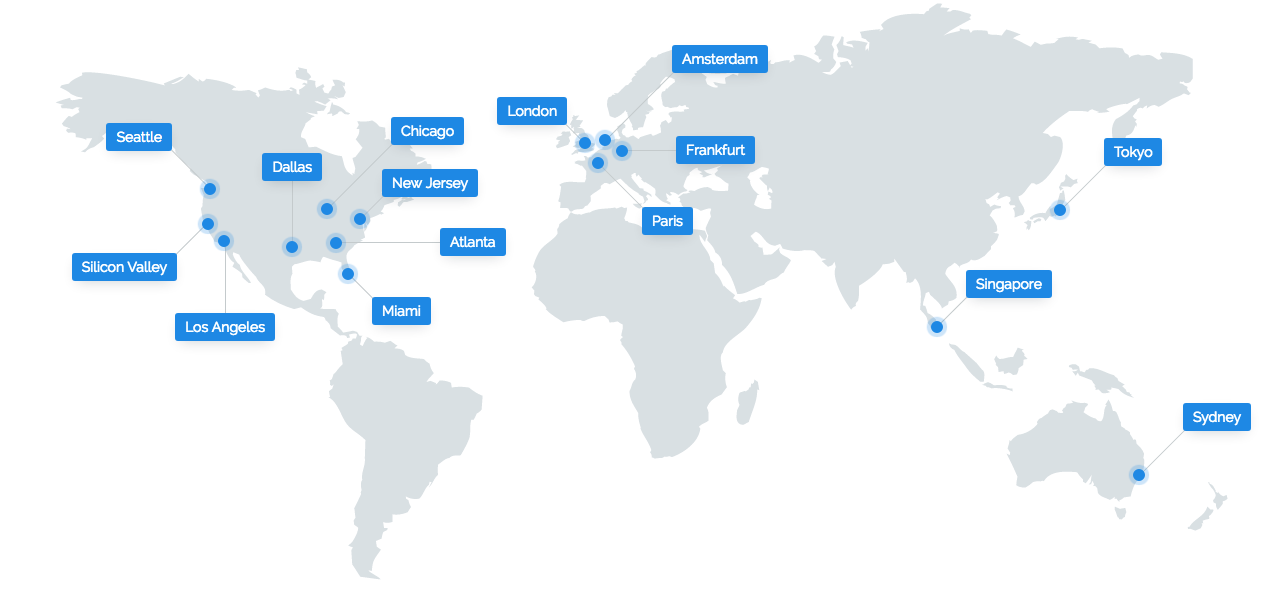 99% Uptime
We ensure that our data centers have the highest level of technology, whether it's dedicated servers hardware related or network connectivity related. We assure our customers that their dedicated servers are up and running at optimum speed and performance at 99% of the time.
MULTIPLE LOCATIONS
We use multiple locations for our our data centers which allows us to guarantee reliability and connectivity of all our servers which helps keep us at an optimum uptime rate to please our customers. We know how important your websites are for your business, that is why we take good care of the servers to minimize and eliminate any downtime for your servers.
Full Root Access
With ArabHosters you can Manage your entire server remotely through an easy to use control panel and you can even manage your server through any interface that you feel comfortable with. Managing your server remotely will surely save you a lot of time, effort and money!
HIGH TIER BANDWIDTH
Our servers provide you with high tier bandwidth so you can transfer and upload files as you can without any limitations, also the traffic between servers of the same internal network location is unlimited.
PICK YOUR OWN OS
When you order one of our servers you will get choose which Operating System you require to best suite your needs. you can choose from CentOS, Ubuntu LTS, Debian, FreeBSD and Windows Server.
24/7 SUPPORT
At ArabHosters we offer our marvelous support 24 hours a day, 7 days a week and 356 days a year. So we are always standing by for any requests from our valued customers at any time. Our Support team consists of highly certified personnel who are willing to the extra mile to please our customers
Our Plans
Single Processor Series
| Servers | CPU Cores x Speed | Memory | Default Drive(s) | Bandwidth | Monthly | Order |
| --- | --- | --- | --- | --- | --- | --- |
| Intel G6950 | 2×2.8GHz Cores | 4GB RAM | 1×500 GB SATA | 15 TB Bandwidth | $85 | Order Now |
| Intel Xeon X3440 | 4×2.53GHz Cores | 8GB RAM | 2×500 GB SATA | 15 TB Bandwidth | $150 | Order Now |
| INTEL XEON E3-1230 V2 | 4×3.2GHz Cores | 8GB RAM | 1×500 GB SATA | 15 TB Bandwidth | $175 | Order Now |
| INTEL XEON E3-1270 V3 | 4×3.6GHz Cores | 16GB RAM | 1×1 TB SATA | 15 TB Bandwidth | $203 | Order Now |
Dual Processor
| Servers | CPU Cores x Speed | Memory | Default Drive(s) | Bandwidth | Monthly | Order |
| --- | --- | --- | --- | --- | --- | --- |
| DUAL INTEL XEON E5-1620 v3 | 4×3.5GHz Cores | 16GB RAM | 1X500 GB SATA | 15 TB Bandwidth | $232 | Order Now |
| DUAL INTEL XEON E5506 | 8×2.13GHz Cores | 24GB RAM | 1X500 GB SATA | 15 TB Bandwidth | $249 | Order Now |
| DUAL INTEL XEON E5606 | 8×2.13GHz Cores | 24GB RAM | 1X500 GB SATA | 15 TB Bandwidth | $263 | Order Now |
| DUAL INTEL XEON E5620 | 8×2.4GHz Cores | 48GB RAM | 1X500 GB SATA | 15 TB Bandwidth | $375 | Order Now |
| DUAL INTEL XEON E5-2609 V2 | 8×2.4GHz Cores | 32GB RAM | 1X500 GB SATA | 15 TB Bandwidth | $289 | Order Now |
| DUAL INTEL XEON E5-2620 v2 | 12×2.4GHz Cores | 64GB RAM | 1X500 GB SATA | 15 TB Bandwidth | $405 | Order Now |
| DUAL INTEL XEON E5-2620 v3 | 12×2.4GHz Cores | 64GB RAM DDR4 | 1X1 TB SATA | 15 TB Bandwidth | $423 | Order Now |
| DUAL INTEL XEON E5-2650 v3 | 20×2.3GHz Cores | 64GB RAM DDR4 | 1X1 TB SATA | 15 TB Bandwidth | $640 | Order Now |
| DUAL INTEL XEON E5-2670 v3 | 24×2.3GHz Cores | 64GB RAM DDR4 | 1X1 TB SATA | 15 TB Bandwidth | $770 | Order Now |
Frequently AskQuestions
Question Number One
Question Number One
Question Number One
Question Number One
Question Number One
Question Number One
Question Number One
Question Number One